Invincible to add additional North American Composites Facility
Due to the continuously increasing demand for Invincible boats, the company has decided to open their new facility, the Composites Centre of Excellence. This will allow Invincible to reduce their lead times without having to compromise on their unrivalled build quality.
Invincible, the market leader for large high performance centre console sportfishing boats, has announced the construction of a brand new facility. This facility will specialise in manufacturing composite parts and complement Invincible's existing five building headquarters in Opa-Locka.
The new facility, which will also be known as the CCOE, will focus specifically on producing laminated components.
Invincible's growth over the past decade has been consistently strong. In late 2019, they announced a 50,000 sq. ft. expansion which became operational in August of 2020. Even the outbreak of Covid19 couldn't stop them! This expansion saw Invincible greatly increase its production capacity.
However, less than 2 years later, due to the insatiable demand for their new 46' and 33' Catamaran models, Invincible have quickly determined the need for an additional facility. This is likely to be due to lead times exceeding 12 months for each model.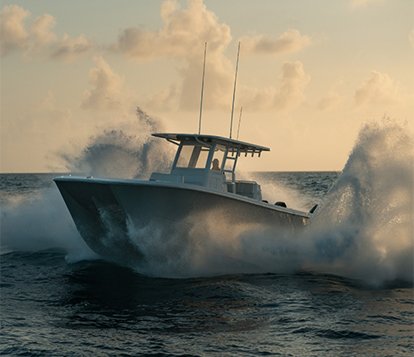 "Demand has been growing exponentially which is a blessing, but we want to get customers in their boats as soon as possible," said Invincible CEO, John Dorton. "These are the kinds of things that keep a builder up at night: Expanding production to meet present and incremental growth while maintaining our level of industry-leading quality. We are certain that this new facility will accomplish all of that," said Dorton.
Recognising the importance of location, Invincible COO Thomas Wieners searched for North American locations with experienced labour. He also kept logistical capability and distance from the factory in mind before deciding that the new Composites Centre of Excellence should be based in Yucatán, Mexico.
A similar distance from Miami as Atlanta, Yucatán is one of Mexico's fastest expanding economic zones. The state is home to one of Mexico's largest ports, the Port of Progreso, and is one of the country's safest.
"Leaders in aerospace, automotive and powersports sectors have recognised for years that manufacturing in Mexico is a powerful capability," said Wieners. "With its proximity to our South Florida facilities and head offices, its rapidly emerging industrial focus and its skilled labour market, Yucatán is ideal for Invincible's needs to produce the volume and quality of composites we need to meet the significant demand we see."
The good news? Invincible's new CCOE won't negatively affect the jobs of their existing Opa-Locka employees. Composite parts will continue to be made by Invincible employees using Invincible equipment to Invincible standards. Invincible will be in control of all operations at both facilities.
"It will be a world-class facility that positions us for sustainable growth and preserves our high build quality," Wieners said. "This elevates the standard of composites construction facilities in our segment while providing support for our business domestically and internationally in both new boat construction and parts for service."
Invincible joins the illustrious company of global manufacturing powerhouses such as Audi, Ford and Gulfstream with Mexican manufacturing facilities with the Composites Centre of Excellence.