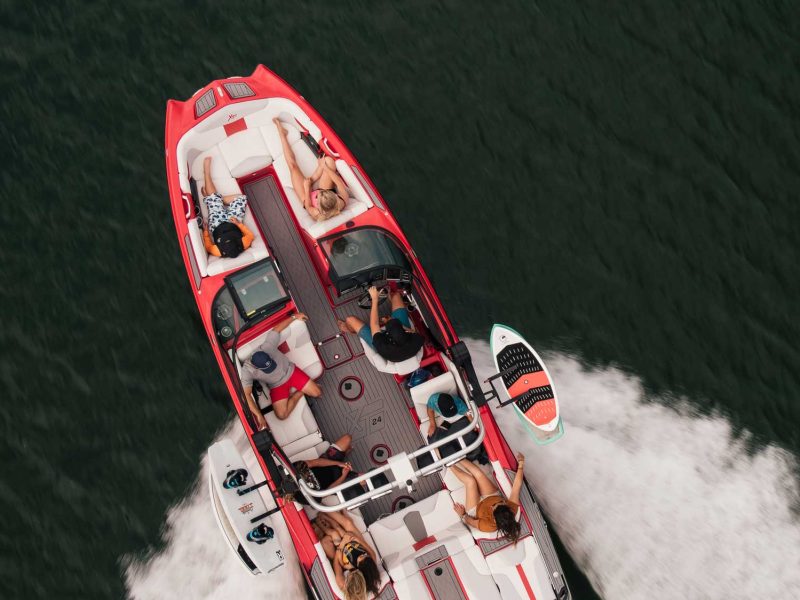 TAILORED TO YOU
A full range of premium quality wake boats for your every need. Fitted with the latest SurfStar technology, you're looking at some of the best Xscape Marine has to offer. The MasterCraft XT series comes in increasing sizes with consistent quality. These luxury wake boats offer impressive space and storage solutions with many customisation options.
Our Mallorca based team can help find the perfect XT series for you. We offer outstanding service across Europe in the Balearic Islands, Mallorca, Ibiza, Formentera and Menorca. We aim to offer the best products and keep you informed of the latest trends in luxury boating. Contact our team at Xscape to find out more.
WHICH XT IS RIGHT FOR YOU?
FEATURES OF THE XT
Smooth rides with the very best performance. The XT series is equipped to deliver the best surf, ski and wakeboard experience. See what makes the XT series a cut above the rest and contact our European based Xscape team for more information.
Room For All
The full range of XT series offers seating capacity ranging from 12 to 18 people. Luxury seating offers the smoothest of rides. Whether you want to relax in the sun or enjoy the ultimate in water sports, the options are almost limitless.
Shape Your Water
Offering endless fun, each design comes equipped with SurfStar. This intuitive technology is the perfect choice for first time buyers and experienced boat owners alike. Make your own unique waves with the XT series.
Limitless Customisation
The latest XT series of boats have an impressive range of customisation options for you to make your own. Choose gel coat, flake, and upholstery options with custom vinyl flooring with cooling technology for maximum style and comfort.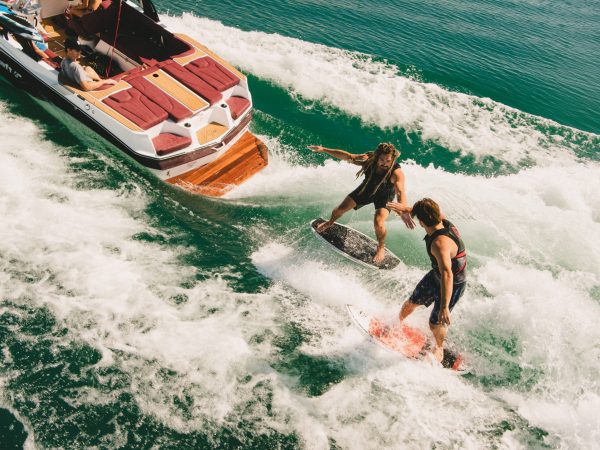 SURFSTAR SYSTEM
SurfStar comes with the XT series as standard. You can choose from a range of programmes from a sleek LCD screen to set your wave shape and style. This user friendly interface is stronger and more accurate than ever, keeping fuel consumption low with its highly efficient design.
Using integrated position sensing technology, surf position can also be selected from left to right. Tabs deploy vertically to reduce drag significantly. Whether driving up front or towing behind, you can experience superior performance with this fantastic new system. SurfStar gets you ready for a summer of fun with the XT series.
Industry Leading Design
With 20 years of experience, we are well placed in Mallorca to deliver you the very best luxury wake boats. Throughout Europe, we supply the XT series, as well as a wide range of MasterCraft boats, renowned for their innovative designs and market leading features. They are ideal for leisure, watersports and many other activities.
We supply the XT series across the Balearic Islands. Always striving for a hassle free and smooth process, we offer comprehensive aftersales for any queries you may have about the XT series. Contact us today to start your MasterCraft journey with Xscape Marine.