ELITE PERFORMANCE
If you're looking for a luxury water experience with the latest market technology, look no further. Our X series range of MasterCraft boats have been made to keep you coming back for more with their superior engineering, comfortable seating and customisation options.
Our European head office team can help find the perfect X series model for your wakeboard and wakesurf ambitions. We offer outstanding service throughout the Balearic Islands, including Mallorca, Ibiza, Formentera and Menorca. Start your journey with Xscape Marine today!
WHICH X IS RIGHT FOR YOU?
X22
BOAT LENGTH
22' 4" / 6.81 M
BOAT WEIGHT
5,500 lbs / 2,495 kg
FUEL CAPACITY
68.5 US gal / 259 l
BALLAST WITH SURFSTAR
3,550 lbs / 1,610 kg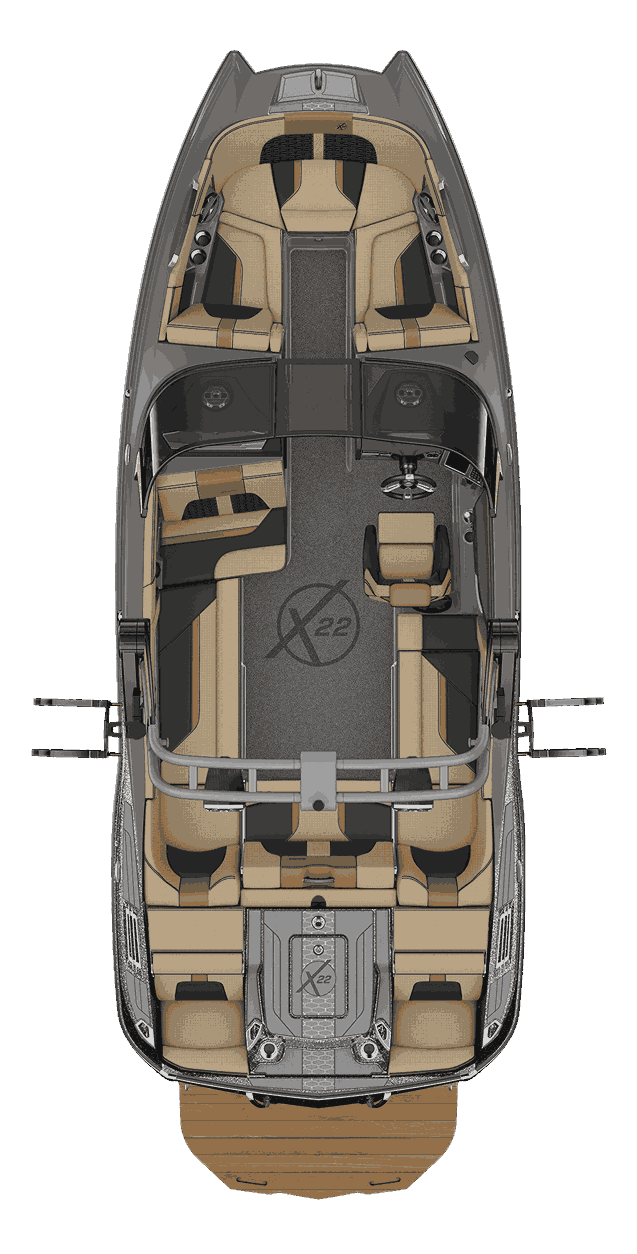 X24
BOAT LENGTH
24' 2" / 7.37 M
BOAT WEIGHT
6,100 lbs / 2,767 kg
FUEL CAPACITY
85 US gal / 322 l
BALLAST WITH SURFSTAR
4,300 lbs / 1,950 kg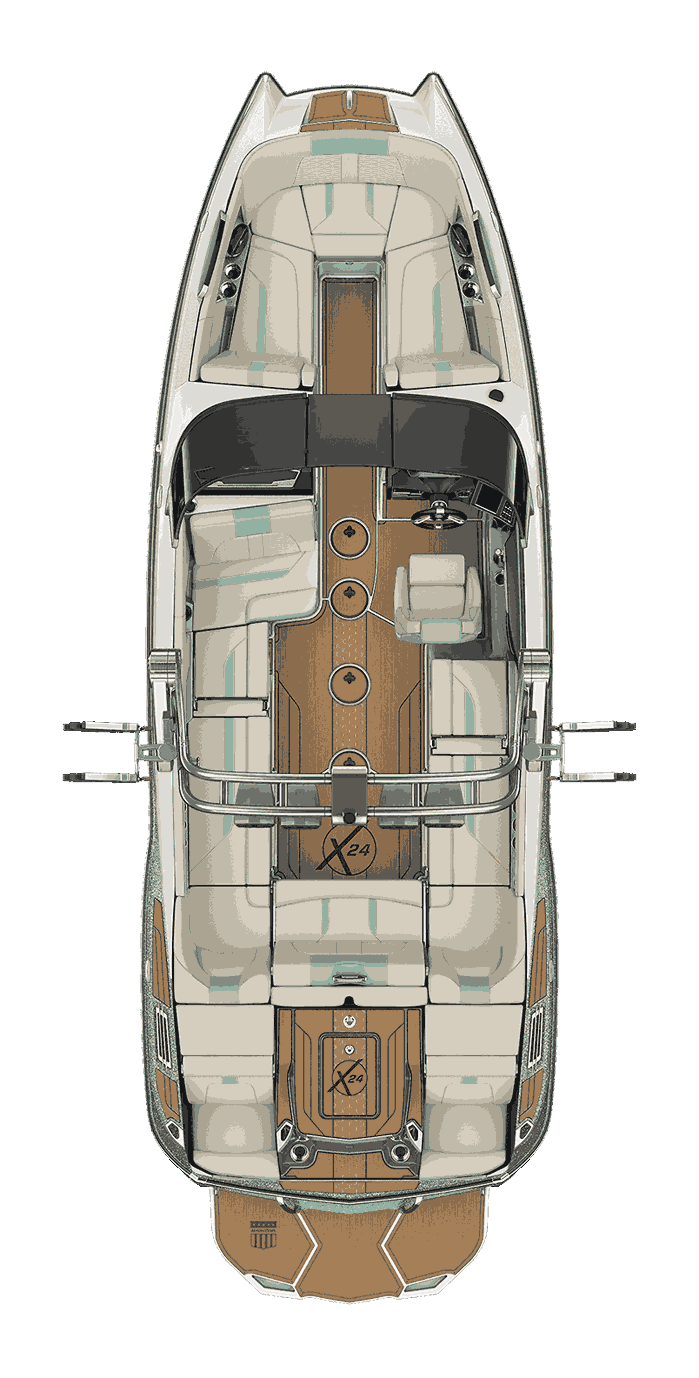 FEATURES OF THE X
You can be certain to receive the finest wakeboarding and wakesurfing experience in the Balearics with every model of the X series. See what sets these luxury boats apart and start your journey with us now.
Full Throttle
The X series packs a punch with the stern thruster. Don't hold off on your watersports plans due to windy weather. This powerful device can pivot each X series boat 360° in under 30 seconds, and docking and towing has never been easier with this intuitive new technology.
Ingenious Storage
It can be challenging to conveniently store your items when out on the water. The X series of boats have storage from bow to stern. With holders to keep your phone out of direct sunlight and optional refrigeration, your every need has been catered for.
Custom Colours
All new tower options can be customised to your preference. Beyond firmly clamping your boards, the selection of towers for the X series can be selected in a wide range of attractive colours. Step on custom vinyl flooring that has been engineered for a luxurious cooling feel.
SURFSTAR SYSTEM
Strong, accurate and easy to use, SurfStar harnesses military grade motion and control technology for 3000 pounds of lift. Magnetic position sensors allow you to find that same perfect wave every time for endless fun on your new X series.
Rapid surf enables quick set up for those who are eager to hit the water on the X series. For tech lovers, custom surf allows you to set the speed and shape of your wave on screen, with parameters able to be saved in up to 30 profiles.
MasterCraft Quality
MasterCraft boats have continually delivered the most fun you can have with their commitment to high quality engineering. Xscape Marine is proud to supply the luxury X series from our European head office located in Mallorca.
We provide outstanding service and aftersales to customers across the Balearic Islands, including Mallorca, Ibiza, Formentera and Menorca. Start your MasterCraft journey with the X series today.