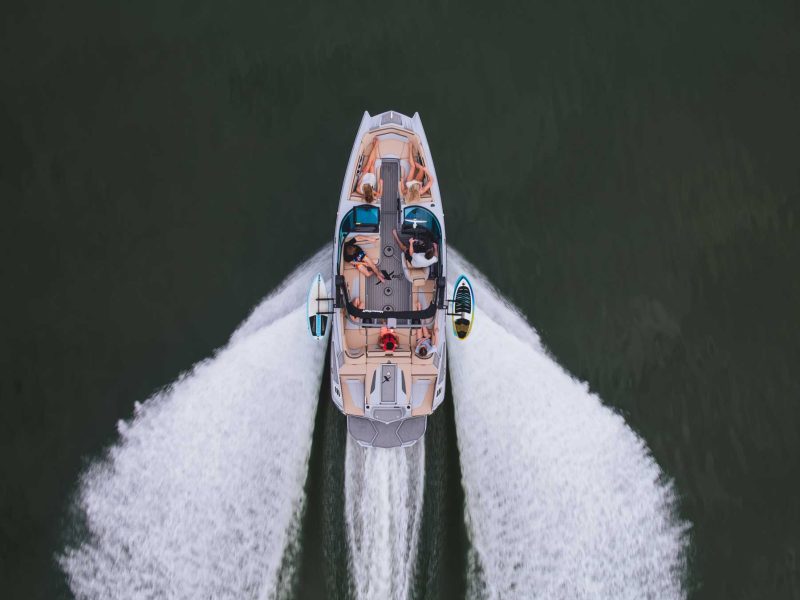 ONLY THE BEST
Our XStar range offers a signature MasterCraft quality that leaves competitors in its wake. With cutting edge technology, attractive designs and an endless option list to consider, you can enjoy wakeboarding, surfing and relaxation like never before. SurfStar is installed as standard, making the XStar family the one-stop shop for watersports professionals and beginners alike.
Based in Mallorca, our experienced team at Xscape Marine can help find the perfect XStar model, that will exceed your expectations in every way. We supply MasterCraft boats throughout the Balearic Islands including Mallorca, Ibiza, Formentera and Menorca. Get in on the action and start your journey with us today!
WHICH XSTAR IS RIGHT FOR YOU?
XStar
BOAT WEIGHT
5,800 lbs / 2,631 kg
FUEL CAPACITY
76 us gal / 288 l
BALLAST WITH SURFSTAR
4,100 lbs / 1,860 kg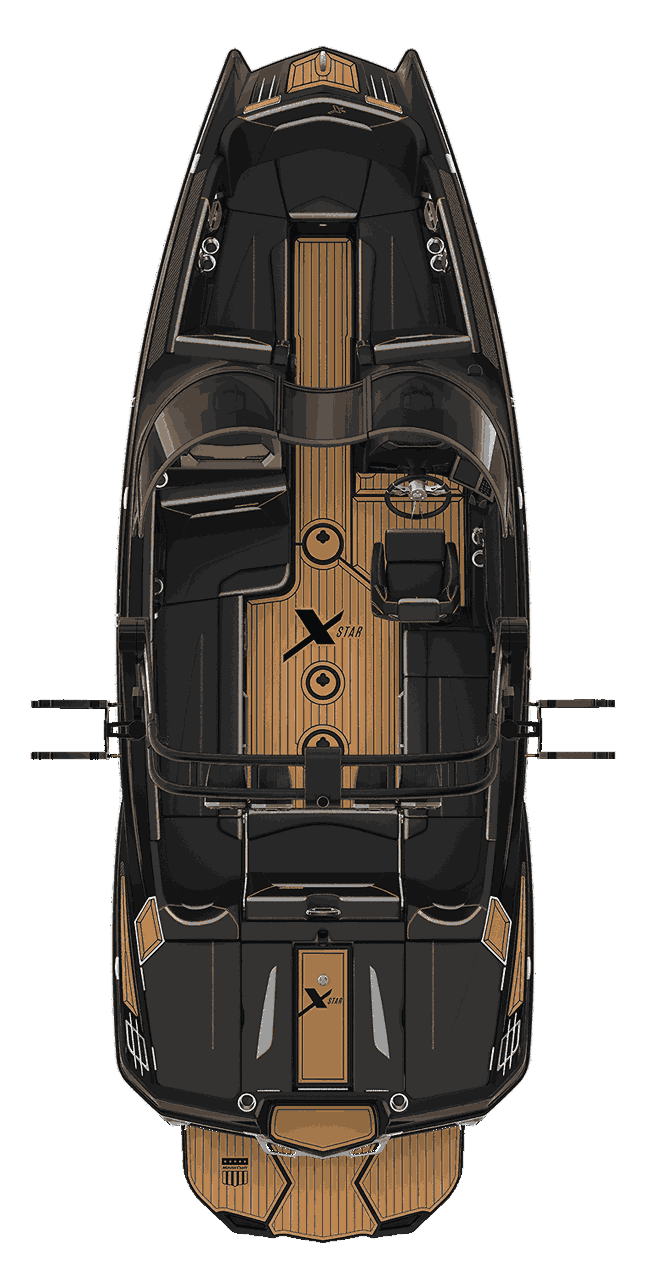 Features of the XStar
All features of the XStar have been maximised for ultimate performance. See what makes these luxury boats so popular throughout Europe, and let Xscape Marine get you fully prepared and ready to hit the water in style.
Custom Fun
Whether you want to ride a custom wave with SurfStar or watch the action with adjustable seating, there is something for the whole family to enjoy on the XStar. The power is in your hands with an attractive Dual Screen Dash. Start making a splash with your very own XStar.
Powerful Engine
Both XStar wake boats have been equipped with a formidable, direct injection engine. Harness the power of a 6.2 litre engine from the helm. These engines have been designed to be powerful without disrupting the fun.
FastFill Ready
You'll no longer have to wait around for your ballast tanks to adjust with FastFill, which can efficiently fill your tank in under four minutes. Enjoy your XStar to the fullest with MasterCraft's supreme engineering.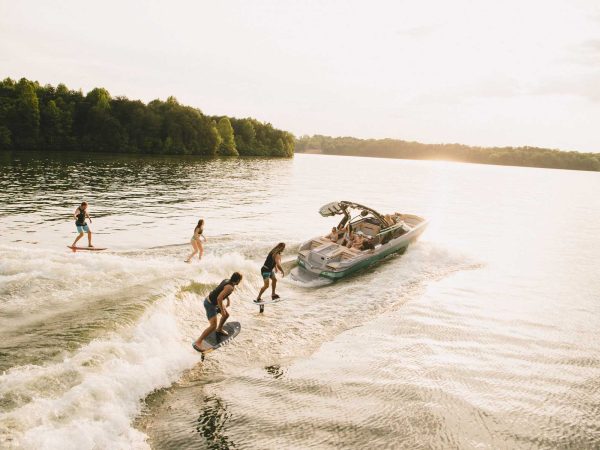 SURFSTAR SYSTEM
The SurfStar system offers limitless fun. Made with military grade technology, the ultimate wakeboard experience is its mission. Integrated position sensing technology ensures the strongest and most accurate waves available. SurfStar offers up to 3000 pounds of potential lift, delivering powerful results time and time again.
Beginners need not be intimidated by this impressive hardware. A learning curve can easily be followed by the fantastic range of programmes available on a sleek LCD screen. Select rapid or custom surf to get started straight away, or design a masterpiece of your own making. With over 30 saveable profiles available, you will feel like an expert in no time.
MasterCraft Quality
MasterCraft have been industry leaders for decades. Since its formation in 1968, the company has strived to take the wake surfing industry by storm. Always striving to find the perfect balance of fun and functionality, these premium boats never sacrifice comfort. The XStar is one of the most iconic additions to the MasterCraft range and is sure to leave you smiling.
Over the years, MasterCraft engineers have continued to listen to what customers love and made improvements with every upgrade. The XStar and XStar S are fully customisable with SurfStar installed as standard, ready to be enjoyed. When you choose a MasterCraft wake boat from our Xscape Europe team, you can be sure that you'll be getting the best.
Trusted Suppliers
In addition to over 20 years of collective experience, our European head office is conveniently located in Mallorca to deliver you premium, luxury wake boats. We supply a wide range of MasterCraft products, a manufacturer renowned for its innovative designs and market leading features. They are ideal for leisure, watersports and can also be used for offshore cruising and days relaxing with family onboard.
We supply the XStar range to customers who are located across the Balearic Islands. We are committed to giving all our customers the best experience possible. Start your journey with Xscape Marine today!