We have outdone ourselves completely for the summer of 2023. We've created updated features with increased comfort, features, performance, and dependability that are unmatched on the boating market today.
MasterCraft consistently pushes the envelope in order to provide customers with life-altering moments. Discover what is new in 2023 and enjoy summer to the fullest.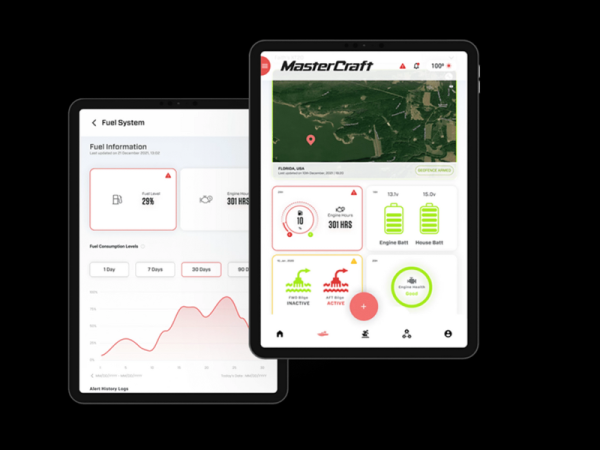 TELEMATICS AND MASTERCRAFT CONNECT
MasterCraft is bringing Mediterranean boating into the future. New for 2023, We now offer telematics capabilities on all '23 models. This GPS technology tracks the boat's movement on a computerised map using on-board diagnostics. To connect your phone to the diagnostic system, just download the new MasterCraft Connect app. 
With our app, you can check on your boat from afar, locate any friends who may be on the water,, or find nearby restaurants and gas stations. The Mastercraft Connect app offers a superior boating experience thanks to its intuitive, user-friendly design.
With the brand-new MasterCraft Connect app and telematic features included on all 2023 models, you can spend more time on the water and less time getting ready. Experience summer, but better with MasterCraft.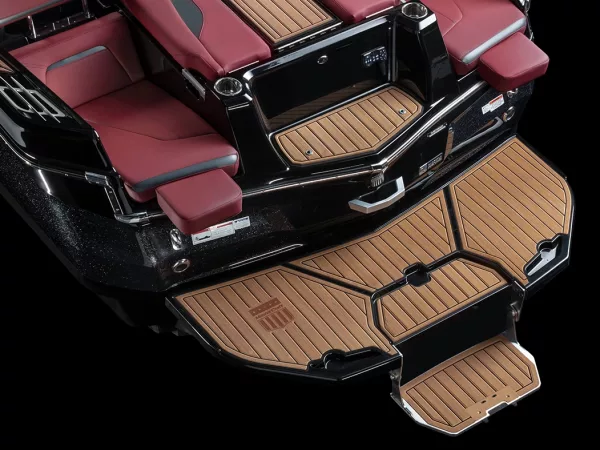 FLIP-DOWN SWIMSTEP
Step right into the ocean this summer.  New for 2023, the MasterCraft team has designed an optional swimstep that can be easily locked into place, allowing you and your family to easily slip in and out of the water. 
The flip-down swimstep transforms your MasterCraft boat into an island oasis, allowing guests to easily step into the water and climb back up into the boat to grab a drink or sunbathe. After you finish swimming, just flip the Swimstep back into position and take off for your next destination. When you get to your next stop, the step can be flipped back down so you can easily dive right back in!
The Flip-Down Swimstep is compatible with the NXT21 through the NXT24, as well as the XT, X, and XStar families.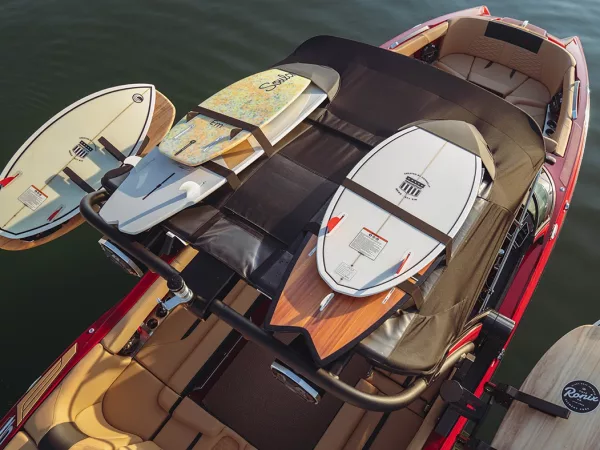 Canvas Upgrades
In the boating industry, MasterCraft has an outstanding reputation. These boats have the most board storage you can have on a boat, along with speed, handling, and luxurious features.
We understand the importance of wakeboarding to our customers. So, new for 2023, we have added clamping board racks that are standard and redesigned biminis with surf sleeves. Only MasterCraft offers up to six board capacity biminis that are seamlessly integrated and easy to use, as well as bow, aft, and side shade options.
With all of the canvas upgrades, a 2023 Mastercraft could hold up to ten boards!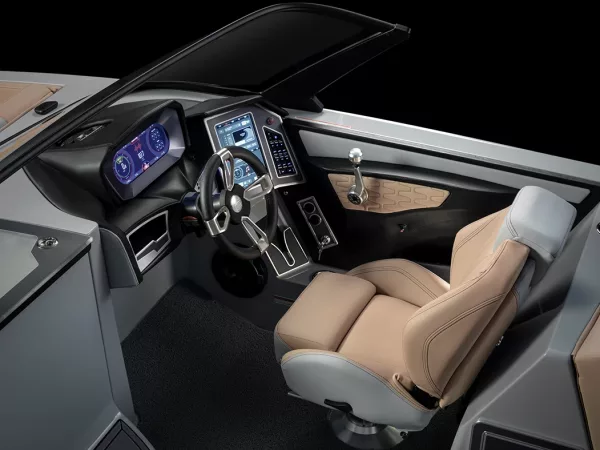 Power Helm Seat
You can now upgrade your regular captain's seat to a power helm seat, which is new for 2023. With the push of a button, you can adjust the angle of your captain's chair, giving you complete control and comfort as you sail across the water. 
As your boat reaches top speed, lean back for a more comfortable ride, or raise the power helm seat again if you need more support. Whatever way you want to spend your summer, the power helm seat can accommodate it. This luxury upgrade is available on MasterCraft's X and XStar models.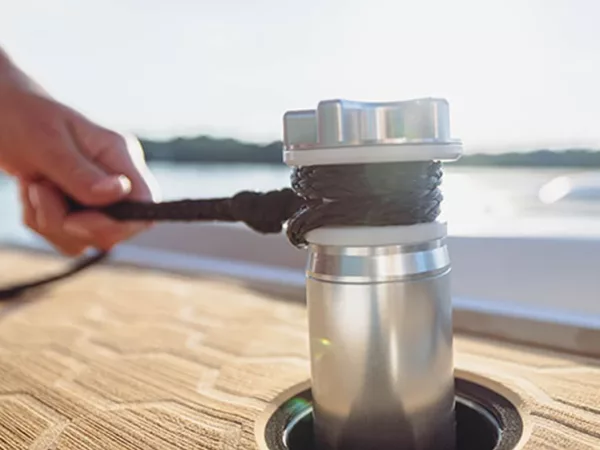 Pop-Up Ski Pylon
Water skiers all over the Balearic Islands love MasterCraft boats. For 2023, we completely redesigned our products to give our customers the best gear for their preferred water sports.  
With this in mind, we have designed a new pop-up pylon that is conveniently located and ready to hit the water whenever you are!
Even though the pylon is retractable, it doesn't sacrifice strength and security. Our ski pylon is extremely strong and can withstand even the most intense waterskiing as you cut through the waves behind the boat. The new pop-up ski pylon is compatible with all MasterCraft models.