Looking to Learn More?
Based in Mallorca, Xscape Marine are the sole distributors of Invincible boats in Europe, including Spain, the Balearic Islands, France, Monaco, Italy, Slovenia, Croatia, Montenegro and Greece. If you are interested in the 33' Monohull, get in touch with us today to talk to our expert team about finding your ideal Invincible boat.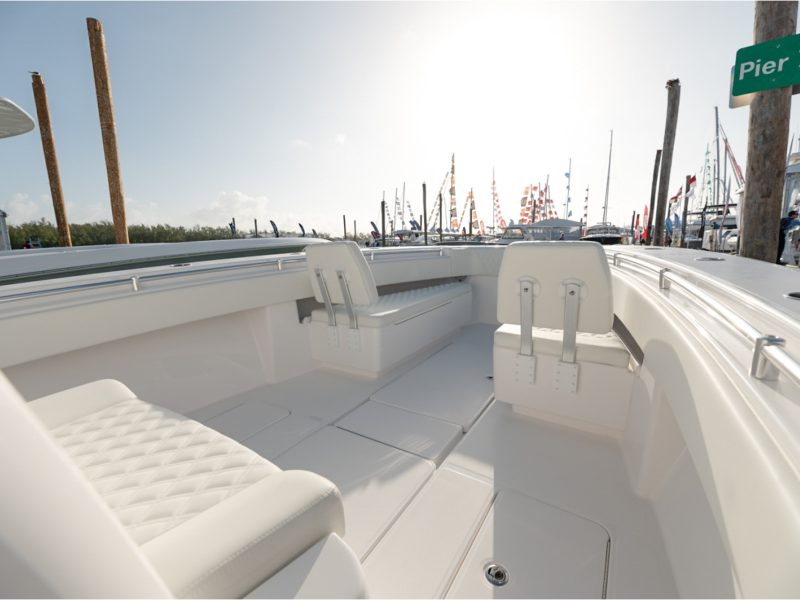 The 33' Monohull Experience
With the 33' Monohull from Invincible, you can enjoy the signature Invincible experience in its most compact form. This boat is made for ultimate enjoyment with minimal effort by incorporating the patented Stepped Vee Ventilated Tunnel (SVVT) from MPYD with twin engine ease and economy.
The best products start with the best designs, which is why the layout of the boat allows for 360 degree walk around access. With no shortage of luxury additions such as under deck storage to stow everything you could need on the water, the 33' Monohull will ensure only the best experience for new and seasoned boaters alike.
While there are many things to consider when looking for your next premium high performance luxury boat, it's never easier than when you choose an Invincible. Using only the best materials with state of the art designs, no other boat builder goes to the same lengths. Talk to us about creating your perfect boat with the 33' Monohull.
BOAT SPECIFICATIONS
| LENGTH OVERALL | BEAM | DEADRISE AT TRANSOM | WEIGHT WITH POWER | STANDARD FUEL CAPACITY | MAXIMUM HORSEPOWER |
| --- | --- | --- | --- | --- | --- |
| 32′ 10″ | 9′ 7″ | 22 DEGREES | 10,600 LBS | 295 GALLONS | 900 HP |
| 10 M | 2.9 M | 22 DEGREES | 4,808 KG | 1,117 LITRES | 900 HP |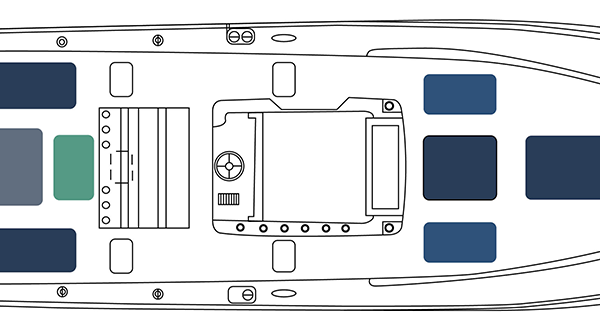 Key Features
Unlock the ultimate boating experience with the 33' Monohull from Invincible. Designed for extreme comfort and ease of use, the 33' Monohull will put a smile on the face of everyone onboard. From its effortless handling to its endless customisations, this luxury boat has no shortage of features to provide an unforgettable experience.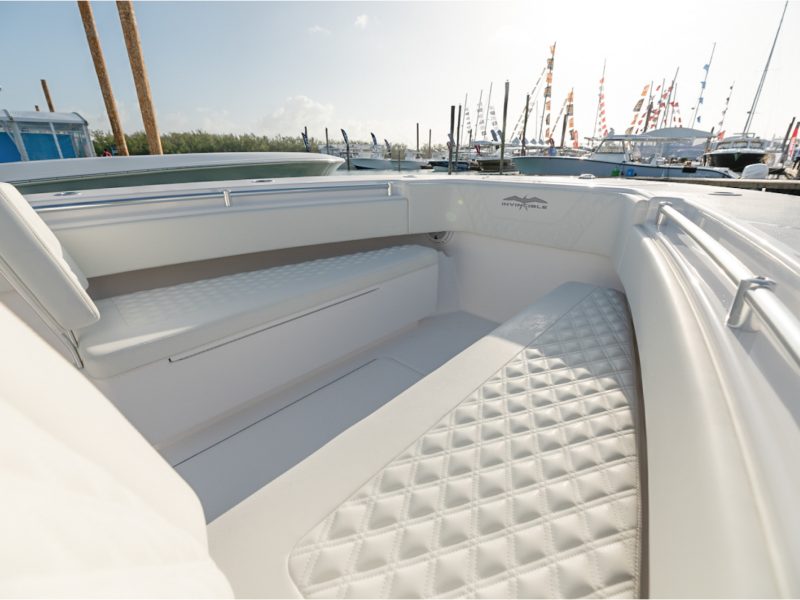 Stepped Vee Ventilated Tunnel
Designed by the renowned naval architect Michael Peters, the patented SVVT hull allows the '33 Monohull to maintain incredible speed whilst keeping passengers safe and dry. With the air fed tunnel producing higher speeds with less power, this luxury boat's hull has one of the lowest drag coefficients on the market. Enjoy speed and comfortable handling without compromise.
Extreme Customisation
Creating the perfect boat has never been easier than when you choose an Invincible 33' Monohull. With the option to choose everything from the onboard seating to the windshield material, the possibilities are limitless. Regardless of whether this is your first Invincible boat or the newest addition to your collection, you can create a vessel that is unique to you.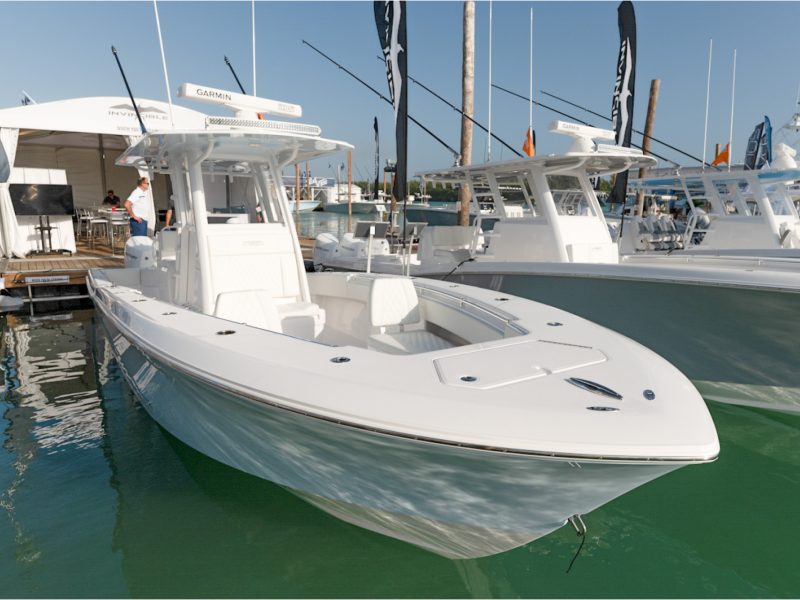 Twin Outboards
Powered by a twin outboard configuration, this boat is equipped for epic adventures. The 33' Monohull from Invincible comes with multiple power options to suit serious fishing and leisurely cruising. Choose your twin outboards from Yamaha or Mercury so you can enjoy a smooth and quiet ride with near effortless handling and incredible speed.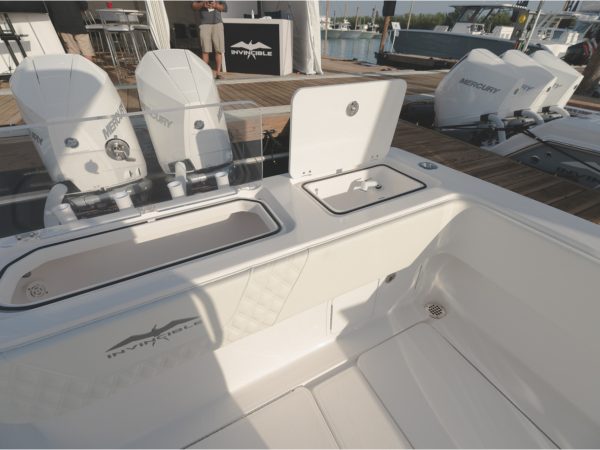 Small But Mighty
With twin engines and various useful features, the 33' Monohull is designed for offshore boating without compromise. While one of the smaller centre consoles, there is no shortage of incredible features to ensure the ultimate luxury boat experience. Everyone onboard can enjoy the ride with the 33' Monohull.
The 33' Monohull is designed to ensure the best offshore boat performance possible. The layout of the fuel tanks, centre console and internal components are arranged to reach the optimal centre of gravity for superior performance. Adventuring along the waves has never been easier with the 33' Monohull.
Speed, handling and performance are at the heart of every serious boating experience, and this monohull delivers nothing short of excellence every time. For those interested in fishing, rod holders interspersed throughout the deck allow for 360 degree fishability. Talk to us about your luxury boat requirements by contacting us today.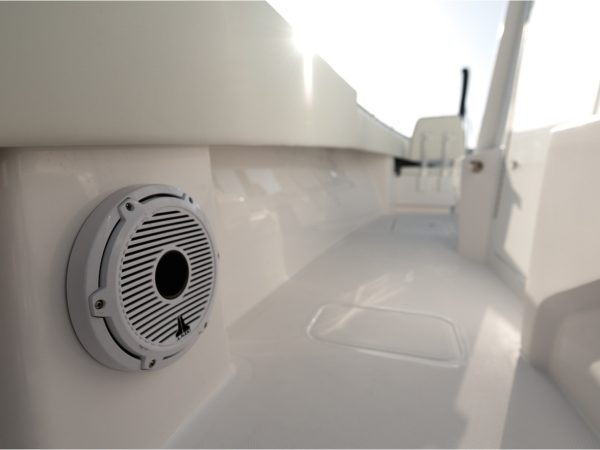 Why Choose Xscape Marine?
Xscape Marine are Europe's sole distributor of Invincible boats. Based in Mallorca, we are perfectly situated to serve customers across Spain, the Balearic Islands, France, Monaco, Italy, Slovenia, Croatia, Montenegro and Greece.
With over 20 years of service in the marine industry between our expert team, you can expect nothing less than outstanding professional service and aftersales support. Having distributed premium boats all over Europe, we are confident that we can provide you with a boat that doesn't just meet your expectations but exceeds them at every opportunity.
Whether you are a Captain or Owners Representative seeking a tender to accompany a superyacht, or perhaps a family looking for the perfect luxury boat, our friendly team are committed to helping you however possible. Contact our Xscape Marine team about creating the perfect 33' Monohull today.
Get In Touch
HEAD OFFICE

Gran Via De Penyes Rotges
Oficina 6
07180 Nova Santa Ponsa
Illes Balears

Invincible Boats
MasterCraft Balearics