Looking to Learn More?
Xscape Marine are official distributors for both Invincible Boats and MasterCraft Boats, proudly offering premium quality, high performance, luxury alongside an unrivalled customer service. Contact us to find out more and discuss your specific requirements for purchasing a MasterCraft boat in Menorca!
Incredible Versatility & Functionality
At Xscape Marine, every MasterCraft boat model has been designed with both fun and functionality in mind. When it comes to our MasterCraft boat series, we've got something for you, no matter whether it's surfing, wakeboarding, or spending quality time with friends and family in Menorca you have in mind.
It's simple to understand why MasterCraft have become so popular across Menorca and the Balearic Islands, these crafts are remarkably versatile! Furthermore, a MasterCraft from Xscape Marine is highly customisable.
We can provide luxury boats to all of the Balearic Islands, including Menorca. Explore the range today to find your ideal MasterCraft and begin your adventure!
Key Features
From the various power options to the exceeding levels of comfort, you can have exceptional performance no matter what MasterCraft model you choose. Invest in your time spent on the water in Menorca when you choose a MasterCraft boat from Xscape Marine.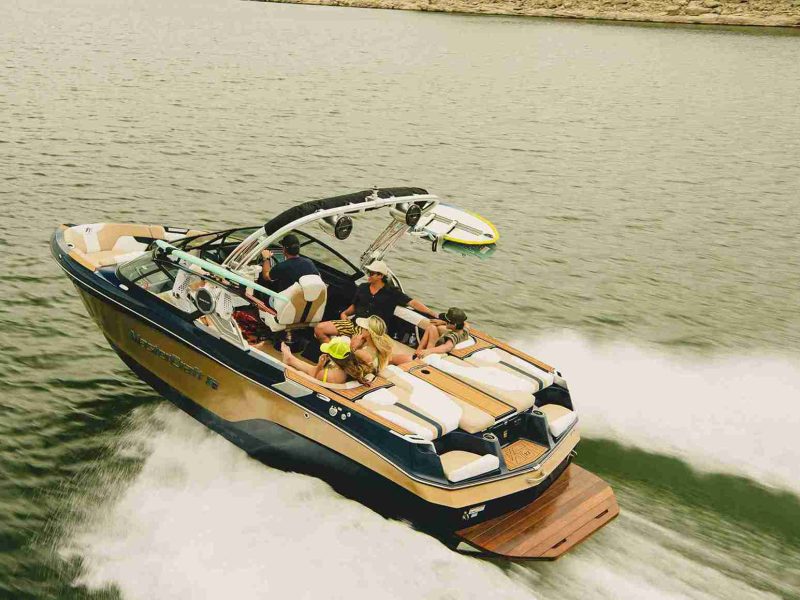 Advanced Deck Design
Experience a ride like no other, whether relaxing onboard or skiing behind in Menorca. In the new and improved designs, you'll find all the Mastercraft boat features you know and love that have also been enhanced with signature MasterCraft innovation. The total deck redesign allows the engine to perform more efficiently for a smoother ride. 
Highly Versatile
With the new bow seating for our MasterCraft boat line ProStar, utility has never been greater. MasterCraft are the only manufacturer that offers a removable bow lid that can change a closed bow into an open bow. The ProStar is the ultimate ski boat for all skill levels throughout Menorca and across the Balearic Islands because it was created to excite skiers with precise control.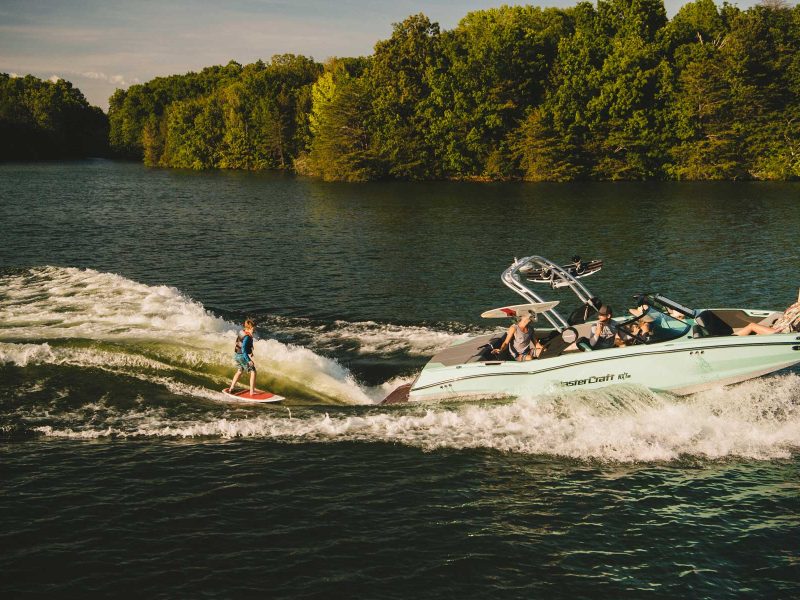 Simply Better Performance
Whether you're a first timer or a watersports veteran, enjoy quality time with family and friends without unwanted interruption on your new MasterCraft boat. With the new tub deck design and enhanced motorbox, the optimised airflow means you can benefit from improved engine performance with reduced noise while you're onboard in Menorca.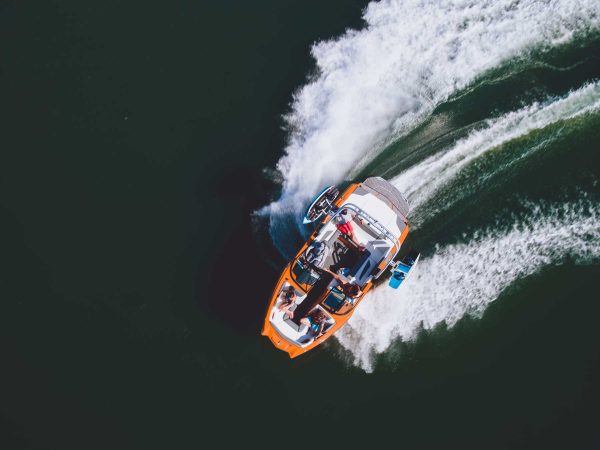 Performance & Innovation across Menorca
With its stunning redesign, the MasterCraft boat maintains its position as the ultimate waterski machine by providing luxury and comfort for the skipper, driver, and entire crew. Experience the effortless steering and handling, special legacy features, new tracking fins, and improved construction for a ski boat unlike any other across the Balearics
The optional 150 pounds of ballast will ensure perfectly balanced wakes for an incredibly smooth ride whether you're relaxing onboard or towing behind. Everyone on board an adventure in Menorca will enjoy themselves on the MasterCraft. Xscape Marine believes in providing entertainment for everyone, from skiing the flattest wakes and setting a personal best to taking in a sunny day.
When looking for the ideal luxury boat, we are aware that numerous factors must be taken into account. We take great pride in our exceptional product expertise, passion, and after-sales support, making sure that you have the best possible experience. You can be sure you're getting the best quality available when you purchase a MasterCraft from us.
A MasterCraft boat's inherent quality is obvious from bow to stern, and every inch of it is built to provide industry-leading excellence. In Menorca, we distribute various MasterCraft boat lines that suit your every need. To find out more about our models and speak with a member of our team, get in touch with us right away!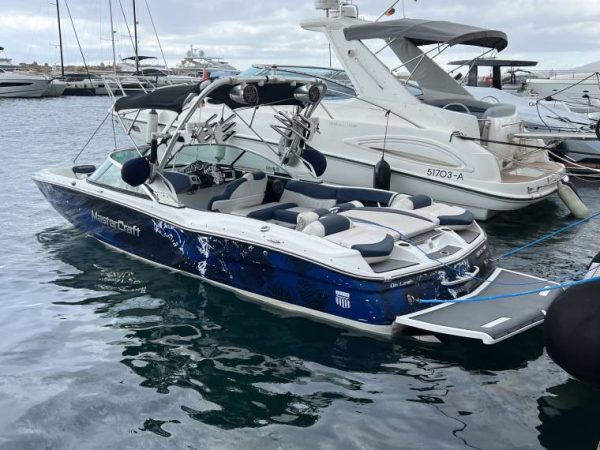 Why Choose Xscape Marine?
At Xscape Marine, we are proud experts in premium offshore luxury MasterCraft boats. We have over 20 years of experience in the industry, which makes us frontrunners in the world of high end vessels.
Whether you are a new or seasoned boat owner, looking for a premium high performance boat for your family or something more sporty, the team at Xscape Marine are here to support you through every step of the process.
Submit an enquiry to find out more and discuss your specific requirements. Our goal is to make your  MasterCraft purchase process in Menorca as smooth and fuss free as possible!