Learn More about Mastercraft!
We take great pride in providing unmatched customer service when distributing elite Mastercraft boats in Mallorca and across the Balearics. Our Mallorca customers benefit from Xscape Marine's vast industry experience, they know they're in safe hands. We are the official dealer of Mastercraft boats across the Balearic islands, so why not get in touch with us today to learn more about what we can do for you?
Incredible Versatility & Functionality
When navigating the stunning Mallorca coastline, a MasterCraft is your best friend! You can look forward to adventure, whether it involve wakeboarding, or just spending time with friends and family. Each Mastercraft has been designed with performance in mind, meaning that they're perfect for whatever you have in mind!
With the customisation options available, it's easy to see why the Mastercraft brand attracts so much repeat business. Their timeless configurations mean sunbathing and watersports are always on the cards.
Being based in Palma, Mallorca customers can pop into our head office to discuss Mastercraft boats with us. Or, if you'd prefer, why not explore our range today on our website and get some inspiration for your Mastercraft journey?
Key Features
A Mastercraft from Xscape Marine is a great investment into your happiness, making your time cruising around Mallorca truly magnificent! No matter which model you choose, you can enjoy exceptional performance and comfort thanks to the numerous power options and the ample storage!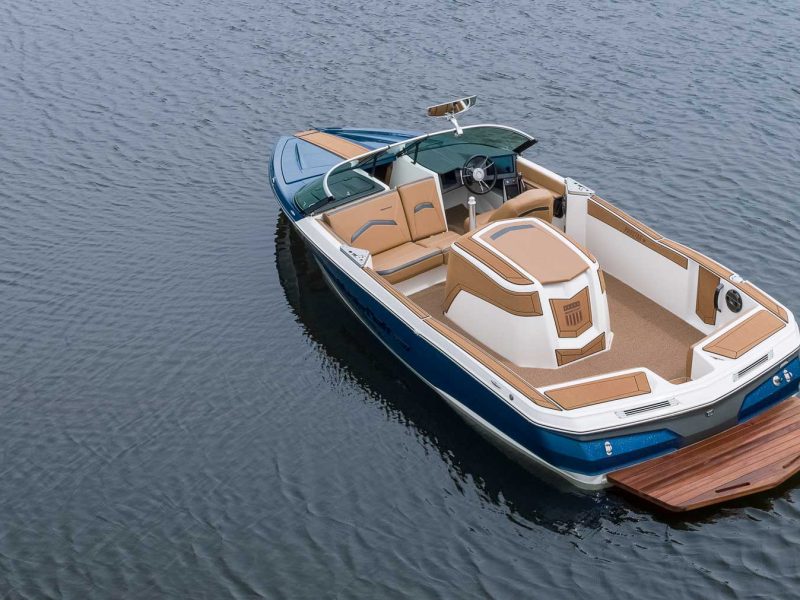 Effortless Functionality
With the new bow seating for our MasterCraft boat line ProStar, utility has never been more opulent. The only manufacturer that offers a removable bow lid that can change a closed bow into an open bow is MasterCraft. The ProStar is the ultimate ski boat for all skill levels throughout Mallorca and Europe because it was created to excite skiers with precise control.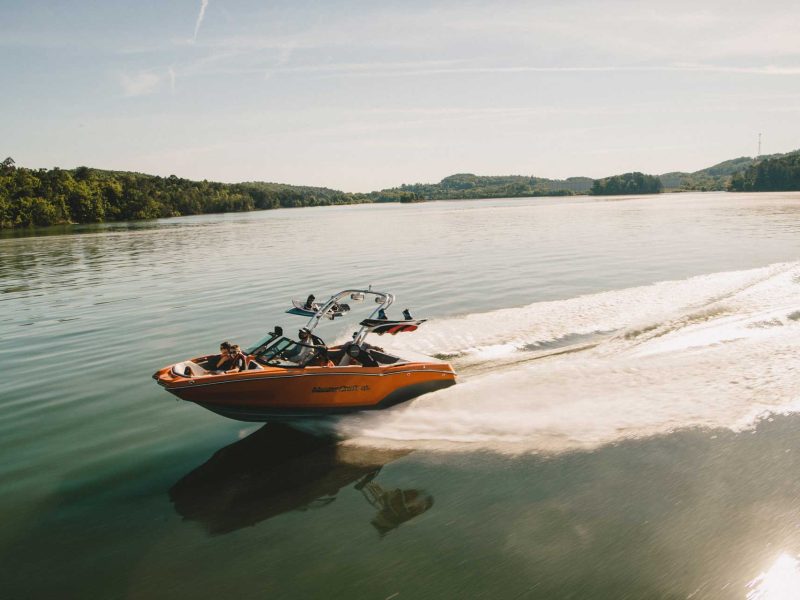 Improved Deck Design
All the MasterCraft boat features you know and love are still present in the new and improved design, but they have been improved with unique MasterCraft innovation. The engine can operate more effectively for a smoother ride thanks to the complete deck redesign. No other ride can compare to this one, whether you're relaxing onboard or skiing behind in Mallorca.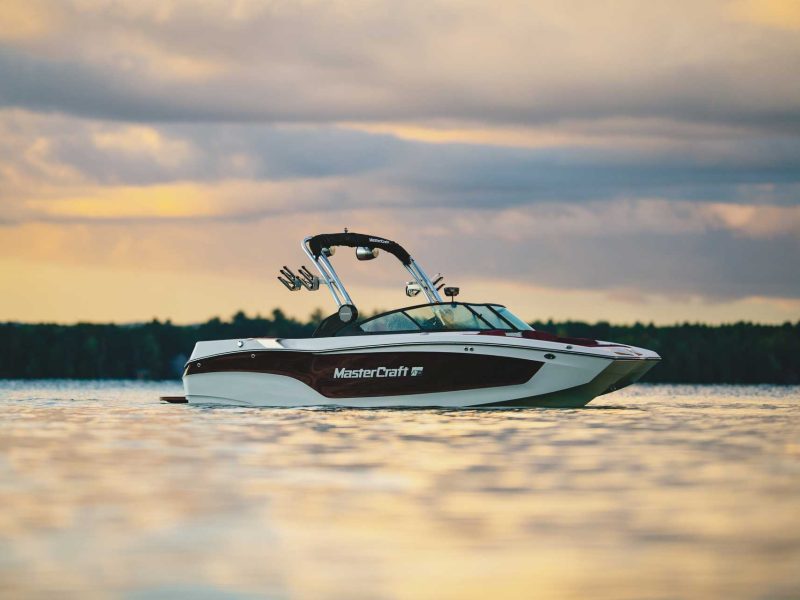 Enhanced Performance
You can benefit from improved engine performance with less noise while you're onboard thanks to the new tub deck design and improved motorbox's optimized airflow. On your new MasterCraft boat, spend quality time with loved ones in Mallorca without being bothered by outside distractions, whether you're a novice or a seasoned slalom competitor.
MasterCraft Performance & Innovation
The inherent quality of a MasterCraft boat is evident from bow to stern, with every inch designed to offer market leading excellence. We supply MasterCraft boats throughout the Balearic Islands including Mallorca. Contact us today to learn more and speak with a member of our team!
With its stunning redesign, the MasterCraft range offers luxury and comfort for the driver and any passengers, continuing its reign as the ultimate performance boat. Experience the smooth steering and handling, with all the special legacy features, added tracking fins and an improved construction process for a ski boat like no other in Europe.
Whether relaxing onboard or towing behind in Mallorca, the optional 150 pounds of ballast will work to ensure perfectly balanced wakes for an unbelievably smooth ride. The MasterCraft range is sure to bring fun for all onboard. From skiing the flattest wakes and setting a personal best to enjoying a day in the sun, entertainment for all is the Mastercraft way.
We understand that many elements must be considered when finding the perfect luxury boat. We pride ourselves on our outstanding product knowledge, passion and aftersales support, ensuring only the best experience for you. When you buy a Mastercraft from us, you can rest assured that you're getting the best quality on the market.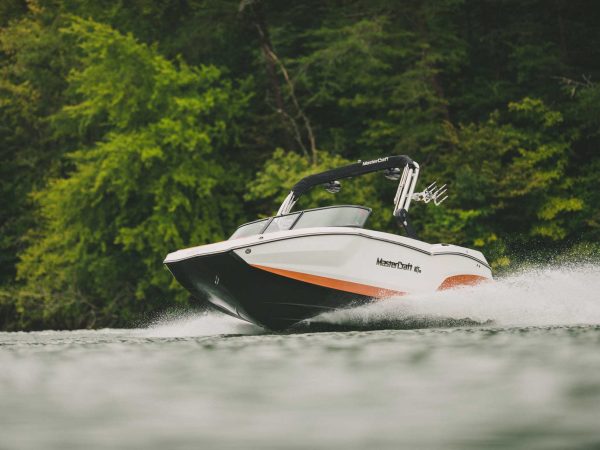 Why Choose Xscape Marine?
Whether you are a first-time or seasoned boat owner looking for a premium high performance boat for your family or something more sporty, the team at Xscape Marine is here to support you through every step of the process. Making the process as simple and hassle-free as we can is our aim. Send an inquiry to learn more and to discuss your unique needs when purchasing a MasterCraft boat in Mallorca!
We take great pride in being the only distributor of Invincible boats in Europe. We are specialists in high-end offshore luxury boats at Xscape Marine. We lead the field of high-end vessels thanks to our more than 20 years of experience in the field.
Skiers were intended to be exhilarated by the MasterCraft ProStar's unrivaled style and absolute precision, and it has more than delivered on that promise. Because of its adaptability, it can accommodate riders of all skill levels, from novices to world champions, guaranteeing you the ride of your life every time.
With uncompromised world-class precision, control, and enjoyment, Mastercraft boats represent a new wave of nautical experience. Mastercraft offers unmatched performance for both professional and recreational users staying true to its heritage. Experience perfection in sunny Mallorca with their unmatched durability, dependability, and luxury.