About Xscape Marine
Being based in Majorca, we are Europe's only licensed dealer of Invincible boats. Our Palma HQ means we can easily work with customers across Spain, France, Italy, Croatia, Greece, Italy, Monaco, Slovenia, Malta, Montenegro and all over Europe.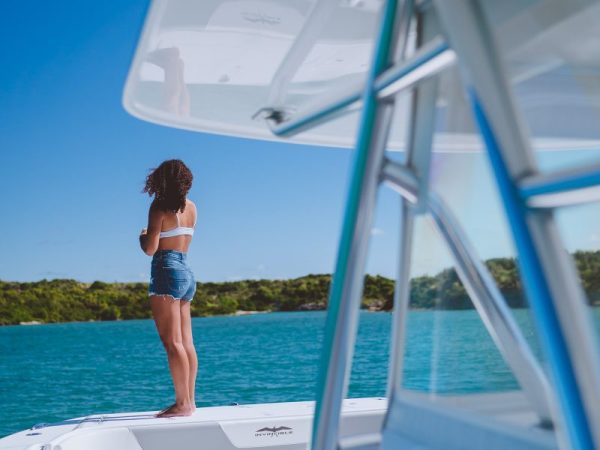 Simply Better Performance
What sets an Invincible power catamaran apart from other vessels is its performance on the water. Despite cruising at speeds of up to 40 MPH and reaching top speeds of up to 70 MPH, an Invincible catamaran offers a much smoother ride. Compared to other boats in the region, these vessels have a severely reduced drag, thanks to their patented multihull design. Invincible catamaran hulls are constructed from the finest materials and crafted bespoke using advanced manufacturing techniques.
With a horsepower options up to 1,800 HP, you can look forward to a luxury cruising boat that also can rip it up when required! When you choose an Invincible catamaran, the possibilities are endless, as are the adventures. Their innovative design allows for unmatched seakeeping ability, fuel efficiency, and manoeuvrability regardless of what speed you choose to travel at.
These boats are ideal for those seeking recreational use, offering great storage in the form of in-floor compartments. Perfect to store drinks or any other essentials for your trip. Invincible's power catamarans are also ideal for Watersports. Whether you're looking for a high-octane adventure or a luxurious cruise around somewhere stunning, an Invincible power catamaran is a perfect boat for you.
37' CATAMARAN SPECIFICATIONS
| LENGTH OVERALL | BEAM | DEADRISE AT TRANSOM | WEIGHT WITH POWER | STANDARD FUEL CAPACITY | MAXIMUM HORSEPOWER |
| --- | --- | --- | --- | --- | --- |
| 37′ | 12′ | VARIABLE | 18,900 LBS | 640 GALLONS | 1,800 HP |
| 11.3 M | 3.7 M | VARIABLE | 8,573 KG | 2,400 LITRES | 1,800 HP |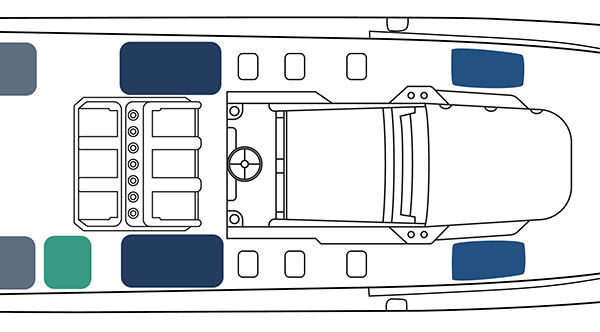 Why Choose an Invincible Catamaran?
Deck Space
Invincible catamarans offer boat owners much more deck space than boats of similar sizes. With beams of up to 12', these vessels are both capable of smooth rides in rough weather as well as accommodating many guests. Their spacious layout allows for an enormous cockpit area. These boats are more than spacious enough for you to enjoy all the water has to offer with all your family and friends.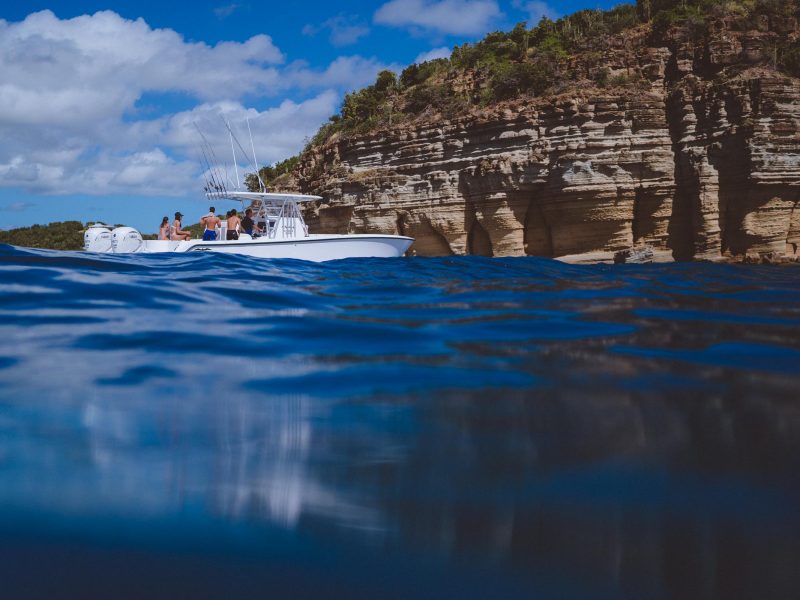 Nothing Else Comes Close
There is no boat anywhere in the Mediterranean that can compete with the performance of an Invincible power catamaran. These crafts are simply a level above any boat of similar lengths.
Expect nothing short of the best with Invincible. Why settle for second best?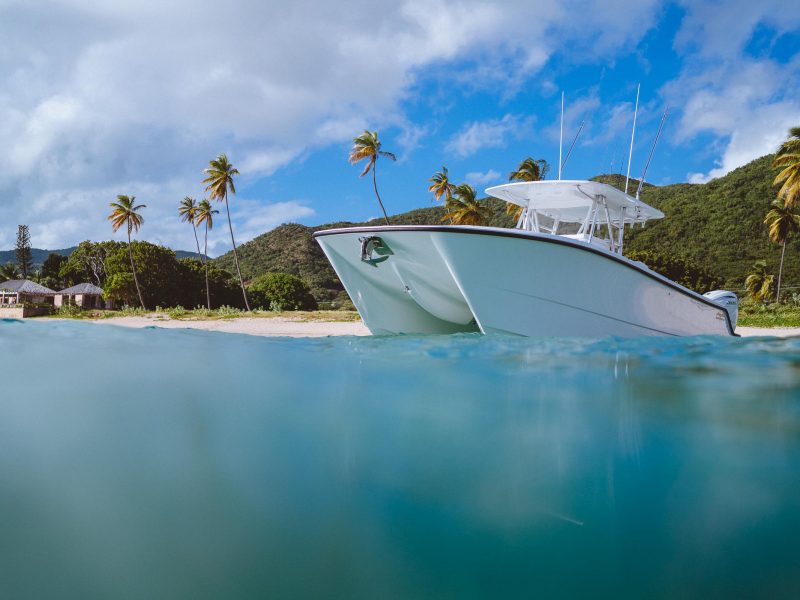 Revolutionary Hull
The hybrid semi-asymmetrical hull of these catamarans was created utilising cutting-edge software and simulation techniques for the best possible performance and handling. These high-performance boats can lean into corners and cut through adverse sea conditions for a stunningly smooth ride, thanks to Morrelli & Melvin's patented ventilated step hull design. These hulls allow compressed air to pass through them.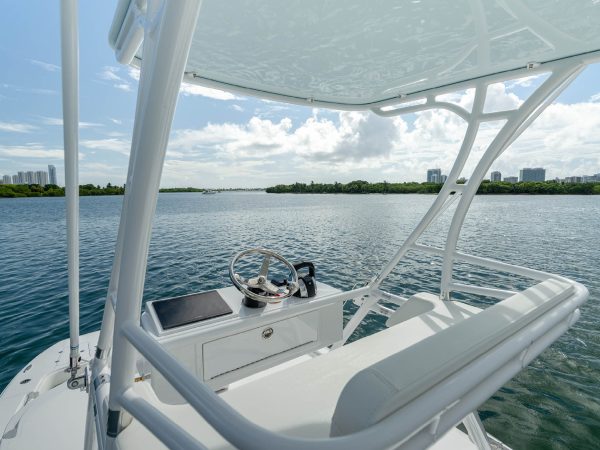 The Invincible Story
Invincible boats have changed expectations worldwide and raised the bar for high-end, luxurious, high-performance boats. They have been producing designs since 2006 that provide cutting-edge options for dedicated boaters. They have created truly groundbreaking and intuitive designs and ensured every boat is exclusively built with the highest quality materials.
Invincible strives to push boundaries and redefine the capabilities of catamarans and monohulls in order to build industry-leading boats. Every boat they build is intended to make customers' movements faster, smarter, and safer. You can be confident that every Invincible boat will be exceptional.
Their power catamarans are no different; each size is built to be legendary. An Invincible Power Catamaran is always ready for adventure, so when you are serious about boats like we are – choose an Invincible. Nothing else comes close.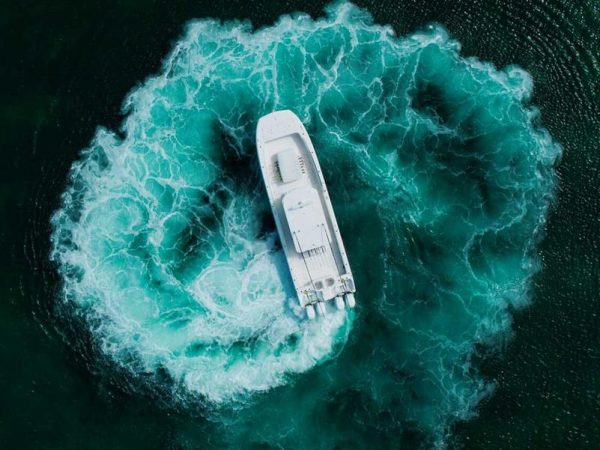 Why Choose Xscape Marine?
Xscape Marine is not only an authority on Invincible's high-end catamarans but also the range's exclusive distributor in Europe. Our headquarters are in Mallorca, which puts us in a prime position to distribute boats throughout Europe.
We are certain that we can help boat enthusiasts select the vessel that meets all of their requirements, thanks to the expert knowledge of our team. Xscape Marine is here to assist you, whether you are a Captain or Owner Representative searching for a tender to go with a superyacht or perhaps a first-time buyer looking for the ideal family luxury boat.
Together, our outstanding staff has over 20 years of experience working in the marine business. We work hard to give every customer the finest customer service we can to ensure a simple and hassle-free experience. When you choose Xscape Marine, you can confidently choose your next luxury boat. Contact our team today to learn more about Invincible's catamarans.