Looking to Learn More?
The official distributor of Mastercraft and Invincible Boats, as well as Europe's best vessel trader, Xscape Marine have provided such effective and magnificent vessels recently for clients in the country of Croatia. Quality and high performance are key essentials to our service, ensuring customers are provided the ideal luxury within these proud products, that is unmatched with any other vessel provider. Your requirements are important to us and we highly encourage you to get in touch, during which we can discuss such details with you and from there deliver your ideal service.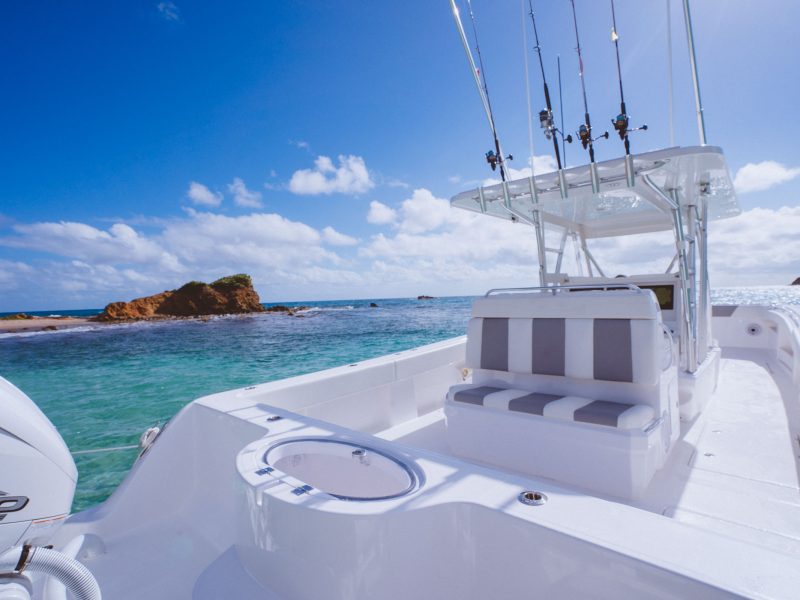 Incredible Versatility & Functionality
We embrace the task of ensuring the individual's needs align with the product by adapting the features and performance of each of our Catamaran products, ultimately providing a smooth level of quality negotiation for our clientele. Check out the website gallery for more information and examples of how this service operates and benefits such customers.
Further to this, the experience of the product is something we always consider and our catamarans all have specific designs, ensuring your choice is tailored perfectly to your intention. We are motivated to go above and beyond in our ingenuity to ensure our vessels provide an unforgettable experience in Croatia!
Compromise is no option to us, the vast array of pleasure and opportunity packed into your choice of vessel is a notion that we push for, offering a result of ease and comfort.
Key Features
Xscape Marine is your ally and ideal source, our catamarans will herald your investment in the ideal adventure across the beautiful waters of Croatia. Your investment shall be greatly awarded with the magnificent features found within our model choices, covering areas from vessel action and passenger relaxation, both key elements to ensure an experience like no other.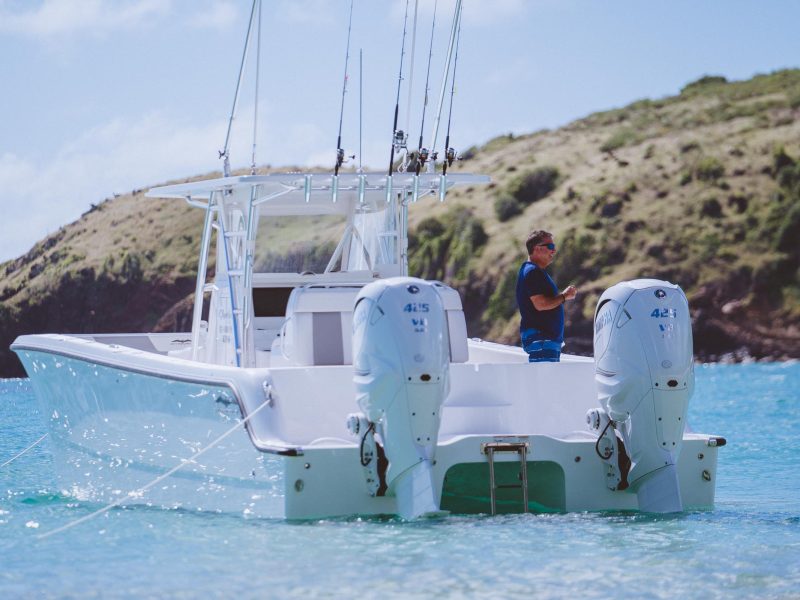 Multiple Power Configurations
Your chosen model will be provided a choice of either a twin or quadruple outboard configuration, provided by manufacturers Mercury and Yamaha. Having a strong and dominating source of power within your vessel, you can relish the fantastic speed provided by both options to soar through the picturesque Croatian water. These additions to your catamaran are adaptable to any operator of the vessel, no matter what the speed may be, allowing the inclusive opportunity for anyone to embrace their own water quest.
Innovative Hull Design
Having been pioneered and supplied by Morrelli & Melvin, one of the world's respected vessel designers, our selection of catamarans under Invincible Boats come complete with a hybrid semi asymmetrical hull. These additions ensure that your choice of product will herald a safe and comfortable journey for yourself and all those on board. The aforementioned hull ensures your product choice will make way for an inwards manoeuvre when smoothly navigating corners on narrow avenues on the Croatian waters.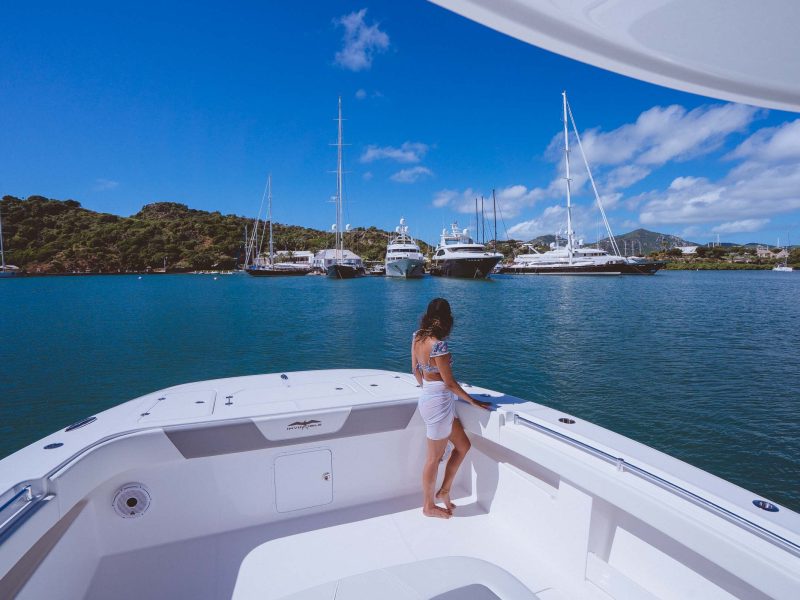 Incredible Storage Capacity
Your guests are just crucial to ensure your adventure on the water is an amazing experience. Therefore, our catamarans are designed with the appropriate space for the benefit of the vessel's captain and fellow guests in the cockpit. A factor that not only provides ideal personal space, but also the advantage to store the desired cargo for that particular trip, particularly when the model's console is equipped with a large coffin box feature, enabling one to transform the cockpit into a mini lounge area.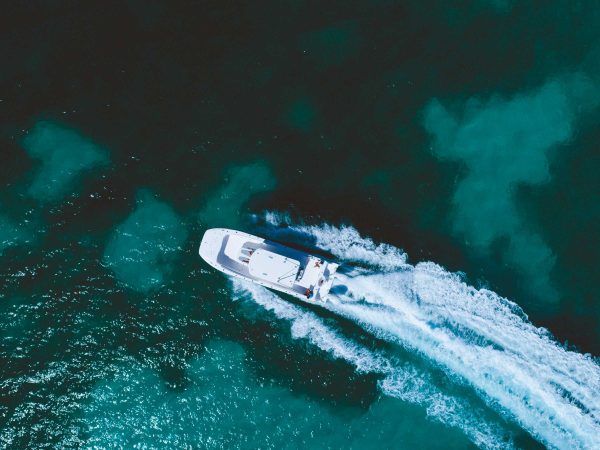 Invincible Performance & Innovation
In effective business since 2006, Invincible Boats have been passionately committed to see those with the love of water are given the idela voice and experience. Our leading performance is attributed to our sensibility of working with customers on an international scale, ensuring innovative models are created that offer quality worth the investment. 
Going above and beyond with effort and detail in the production of our catamarans, Invincible commits to the prospect of delivering such products that will ensure smooth, bold and protected adventures compared to fellow competitors. In addition, with the valued materials and dependable crew, the company ensures that such models are engineered to provide, no matter the choice invested in, a boat that represents you and the adventure or recreation for which awaits for you on the Croatian waters.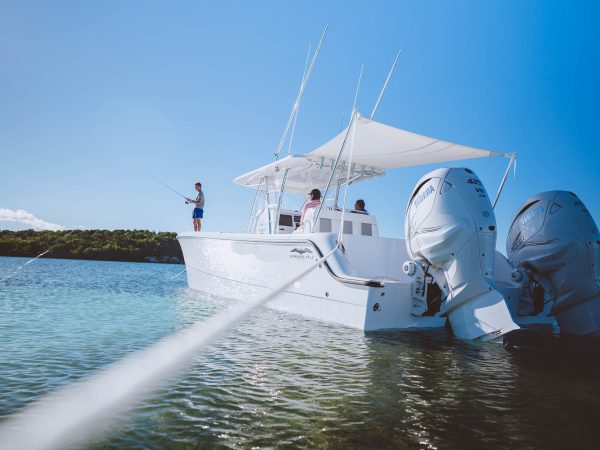 Why Choose Xscape Marine?
You can be assured that with over 20 years experience, Xscape Marine are extremely dependable in the deliverance of quality vessels and take pride as the sole distributor for Invincible Boats in Europe.
Xscape Marine's team are always there to support you every step of the way and ensure you make the appropriate choice, whatever your boating requirement or experience. If you are new to owning a boat, we will ensure that your chosen model fulfils your requirements, whether it's for family adventures or pursuing novelties, such as sport fishing on the vast seascape. Ultimately, we are there to listen to you and enable a simple process to allow you to break free and explore our wondrous waters in the world. You can find out more information and discuss your ideal vessel by submitting an enquiry to us.
Contact us as soon as you can and we can set sail for these amazing prospects!